If WWE Superstars Were World Cup 2018 Teams.
From Russia with Dude Love.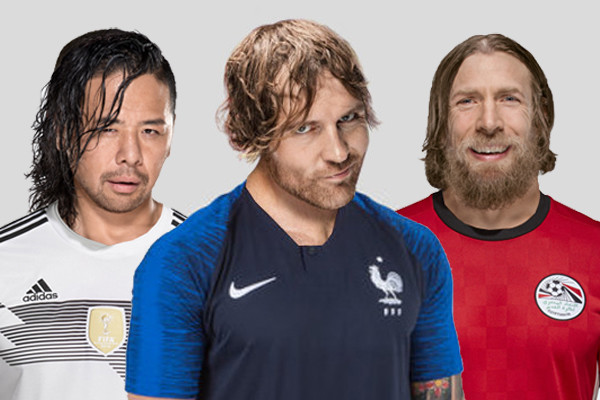 The World Cup is in full swing, and despite all the fears about corruption, hooliganism, heavy-handed policing, and – worst of all – bloody VAR, it's been just fantastic. We've seen a glut of goals, oodles of upsets and a Patrice-ful of patronising punditry. Penalties are all the rage in Russia, as is cordially cleaning up after yourself, the world having been schooled on their manners by fastidious fans from Japan and Senegal.
It's enough to make you forget about the country's kleptocratic rule, what with their patchy free speech record, possible poisonings in sleepy cathedral cities and draconian anti-LGBT laws. There's nothing football can't fix!
It's not the only despotic regime the absorbing action has shifted out of focus. Amidst this festival of football, it's difficult to care about WWE's aimless summer meanderings. But being a wrestling fan is like having a terminal illness; you can try to enjoy yourself otherwise, but the thought is always nagging at the back of your mind.
That's why when Sergio Ramos rescues a tiny bird from Iran's fifty-men behind the ball, you can't help but ponder, "That's some babyface turn from the sport's most natural heel." Similarly, amidst all the hand-wringing over Tunisia's rough-housing of Harry Kane, your opinion defaults to, "It was a better spear than Edge's."
Since it can't be turned off, we've embraced it to consider the squared-circle equivalents of each of the eclectic bunch competing in Russia. For example, what makes Brock Lesnar Portugal? It ain't just the colour of his face…
32. Russia – Roman Reigns
Roman Reigns? More like Romanov Reigns. Look at this way: both are widely unpopular, both are the beneficiaries of a despotic regime, and both have faced scrutiny about their current position – one seemingly never under threat even in the face of alleged doping. But when it gets down to it, neither is actually as bad as everyone suggests.
31. Saudi Arabia – Big Cass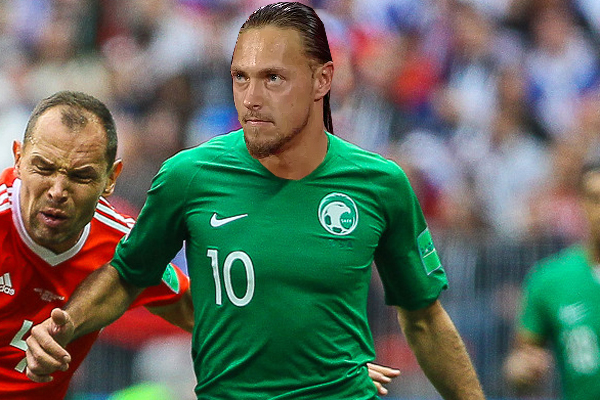 Utterly hapless, roundly maligned, and patently not good enough for this level. An early exit seems the most likely outcome – and that's exactly what's happened for Saudi Arabia and their much taller wrestling representative.
30. Egypt – Daniel Bryan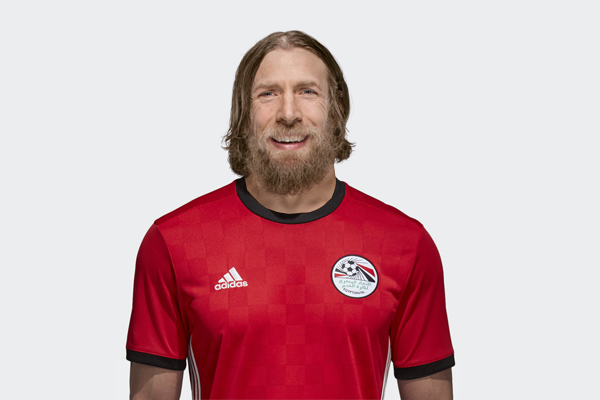 Just as the plucky, popular underdog finally hits the biggest stage of them all after years of being overlooked, it's ruined by a heartbreaking injury. As a vegetarian, Daniel Bryan knows just how important Salah is.
29. Uruguay – Triple H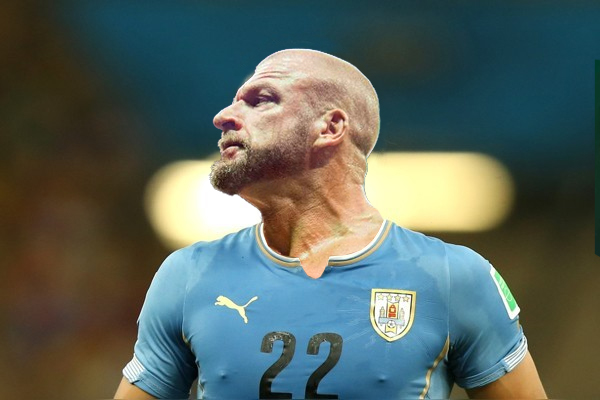 A long, long, long time ago, Uruguay were the bees knees. In the modern day, they've occasionally shown flashes of brilliance, but more often than not bore everybody to tears with suffocating stodginess. Which game are we talking about here, football or Triple H?
28. Portugal – Brock Lesnar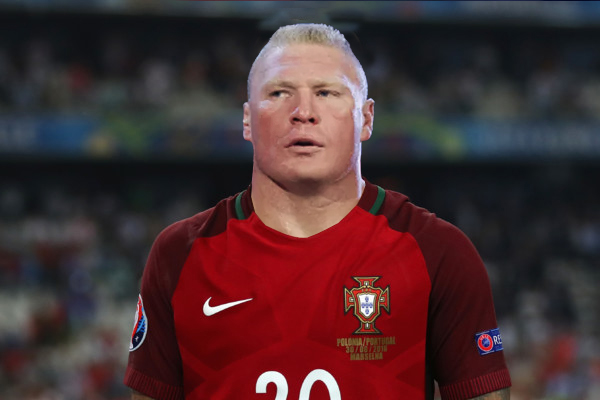 Everything about Brock Lesnar, even down to the puce colour of his oft-flushed face, is a dead ringer for Portugal. Overly reliant on one tactic? Check. Thuggish? Check. Doesn't always turn up for big occasions? Check. Has attained much undeserved glory in recent times in spite of all that? Check and double check.
27. Spain – AJ Styles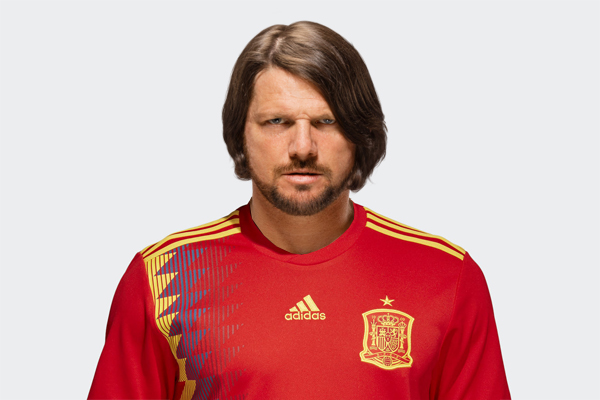 Effortlessly stylish and technically unparalleled, there's a very good reason Spain and AJ Styles are considered by many amongst the world's elite. But are they just starting to creak under the yoke of advancing age?
26. Morocco – Kane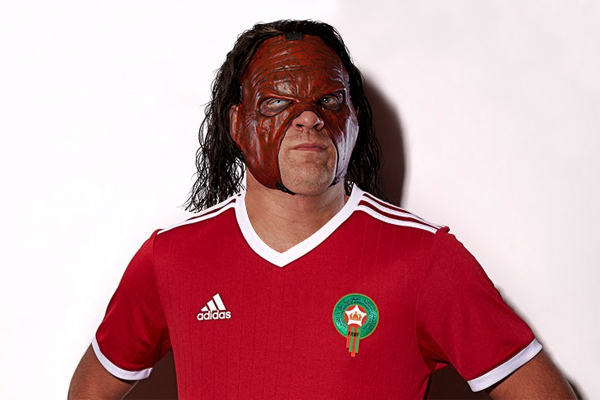 A team wearing a bloody shade of crimson, and one which is much better than people credit though still not actually that good? That's gotta be Kane!
25. Iran – Paige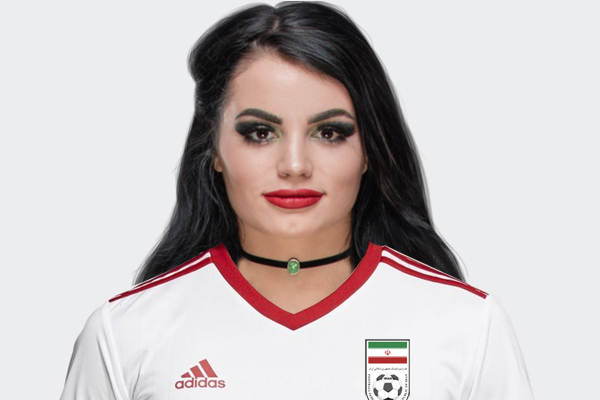 Utterly chaotic off the field, and extremely uncomfortable to watch on it: IRAN HEEEERE!
24. France – Dean Ambrose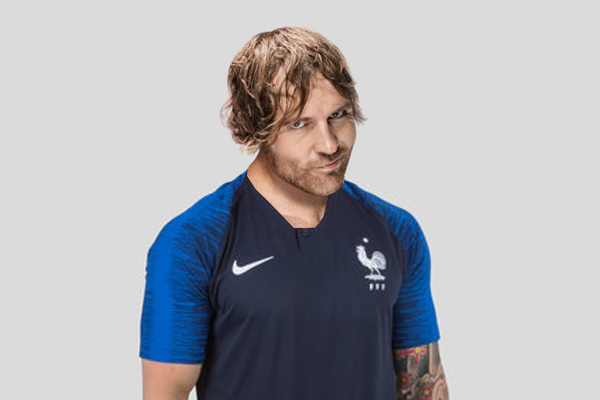 France and Dean Ambrose can be the absolute best on their day, but those days are rarer than les dents de coqs. A hint of chaos usually surrounds the pair, yet they remain regular contenders for top titles.
23. Denmark – Kevin Owens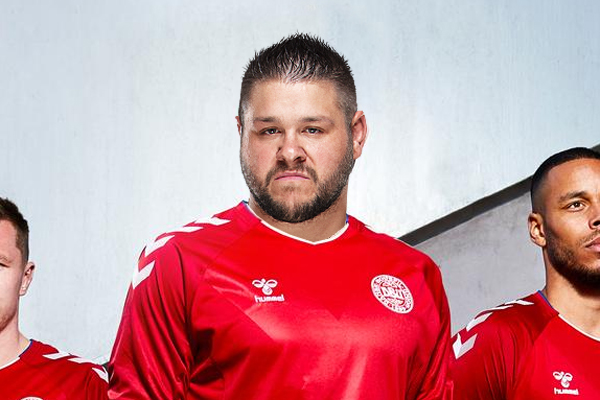 Kevin Owens is a physically imposing unit, but not lacking in sophistication. He's a bit like Denmark in that regard (though absolutely nothing like Nicklas Bendtner). Both had unexpected success a while back when a much more favoured candidate was forced to pull out. Don't hold your breath for a repeat any time soon.
22. Australia – Titus O'Neil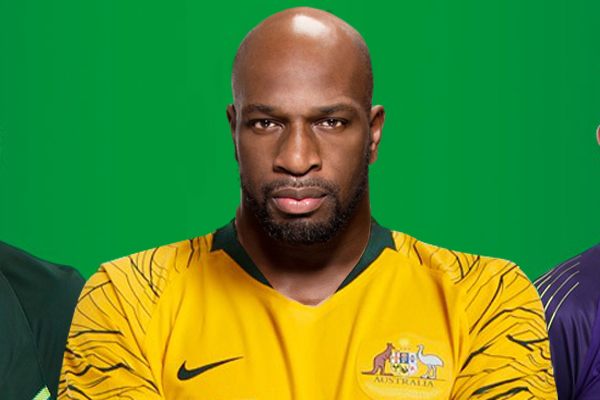 Very huge, and very difficult to watch – but still eminently likable. Get the lager in, Titus O'Neil: you're Australia.
21. Peru – Jeff Hardy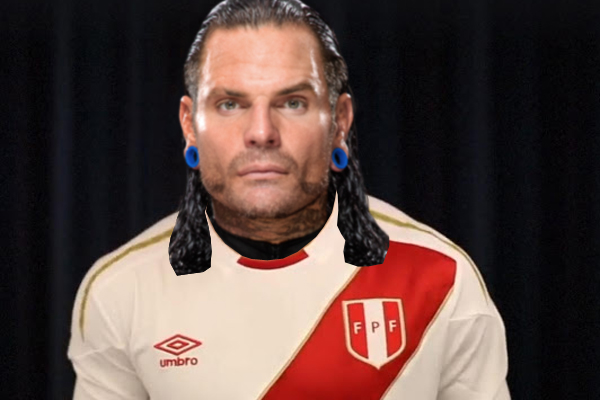 A romantic comeback years after we last saw them, with at least one drug scandal in between? Jeff Hardy is The Charismatic Inca.
20. Croatia – Sami Zayn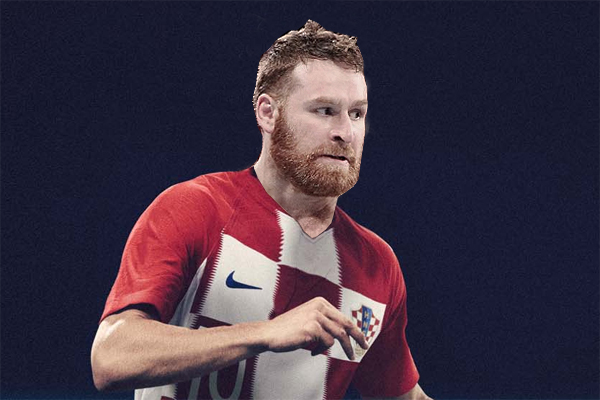 The Balkan nation are overflowing with talent, and there's no one better to watch at their best. Sadly, they're just missing that certain something preventing them reaching the summit. When needed, they can be right ar*eholes. Bit like Sami Zayn, then (who also looks good in checks).
19. Argentina – Finn Bálor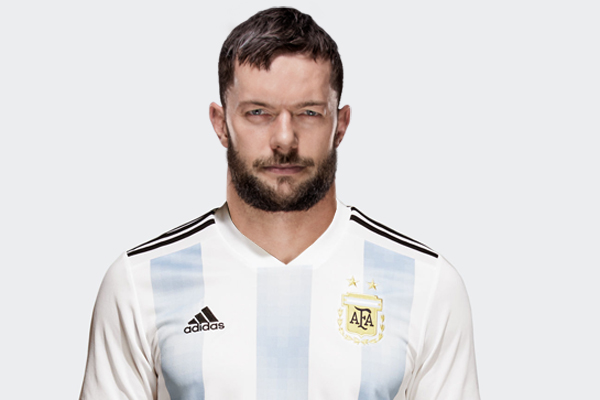 Like Argentina, Finn Bálor is dripping with style and has an inventive offence built to impress, but injuries and inconsistency constantly get in the way of greatness. As with many of the Albiceleste's top stars, it feels like major honours might just elude Finn.
18. Iceland – The Miz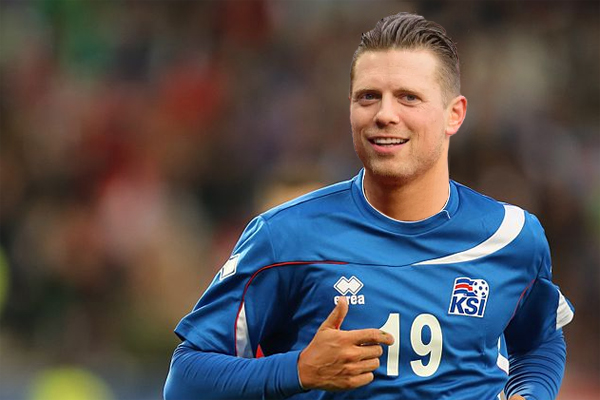 A few years back, the idea of The Miz rubbing shoulders with the world's best seemed ludicrous. Since then, The A-Lister has won us all over with his hard work, commitment, and general affability. He's succeeding in spite of every prevailing logic. That's why mums love him.
17. Nigeria – Bray Wyatt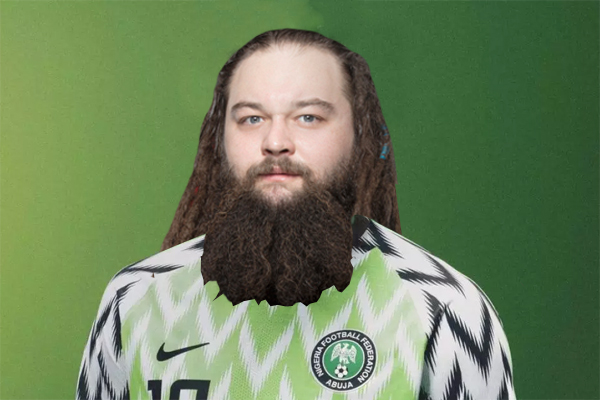 You know the talent's there, but more often than not what we get is a disjointed, chaotic mess. And oh so many false dawns. Here's the latest Super Eagle: Bray Bray Okocha.
16. Serbia – Sheamus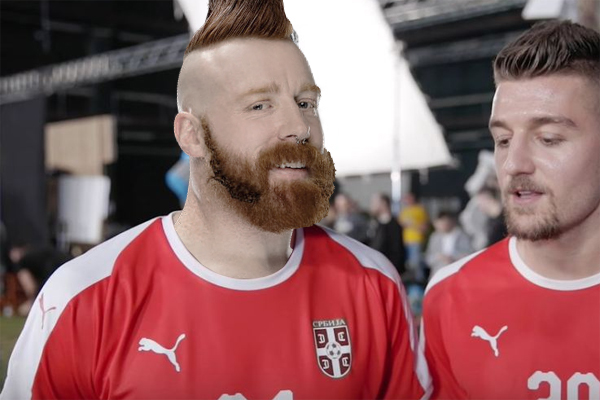 Serbia were simply hideous to watch a few years back. They're much silkier now, but not at the expense of their rugged stiffness. Though they've gradually earned a begrudging respect, it's still very difficult to actually like them. Sheamus is one of these fellas.
15. Brazil – Chris Jericho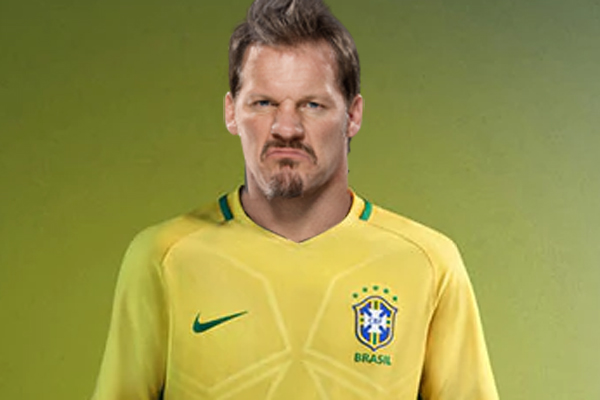 Sackloads of talent and titles, but in need of major reinvention after gradually fading away. Chris Jericho or Brazil? Hard to say, but either way, it'll be a spectacle.
14. Switzerland – Goldust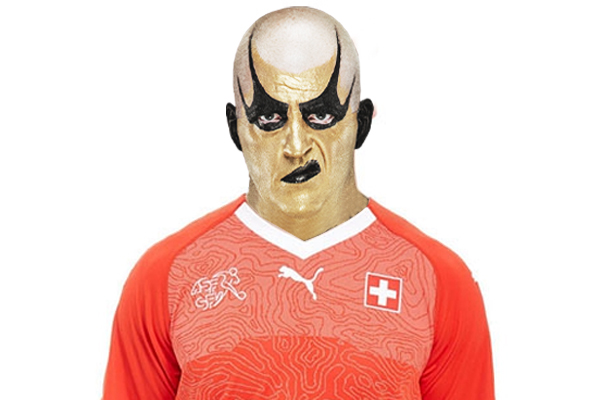 WWE's aureate assassin is getting on in years, and though clearly past his prime, still has that touch of class – even if he's not expected to achieve much at this stage. And obviously, he loves gold. Which European nation has his number? Remember the name: Switzerland.
13. Costa Rica – Tye Dillinger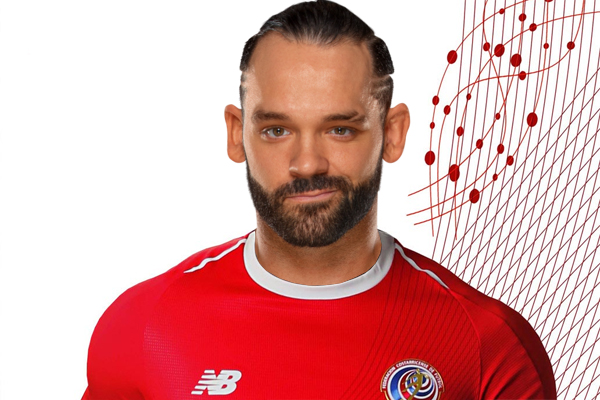 Costa Rica gained widespread popularity four years back in Brazil despite their limited credentials and equally limited prospects. In 2018, the fondness still lingers, but the novelty has worn off a bit. Like Tye Dillinger. Los Ticos' once perfect number 10 Bryan Ruiz never fulfilled his potential either.
12. Sweden – Bludgeon Brothers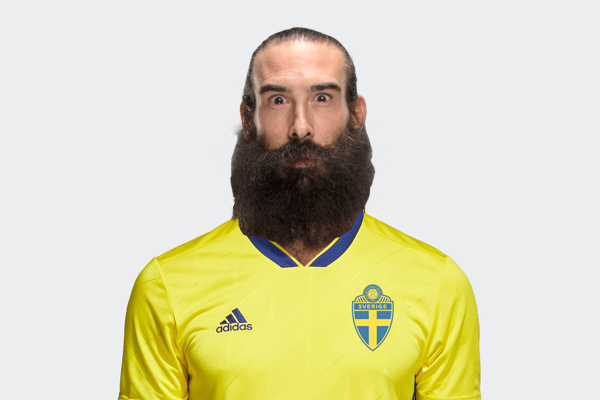 A bunch of methodical bruisers who have become even more gruesome to watch ever since their eccentric, erratic leader abandoned them? Sweden, say hallå to the Bludgeon Brothers. After all, you can't spell 'ABBA' without 'BB'.
11. Mexico – Rusev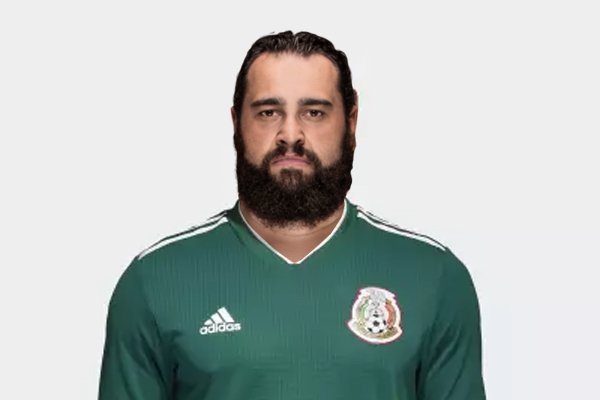 Not only is Mexico's flag chromatically equivalent to that of Rusev's native Bulgaria, but both he and El Tri have stacks of fervent support perpetually disappointed at their inability to break into the elite. Could 2018 finally be their year?
10. Germany – Shinsuke Nakamura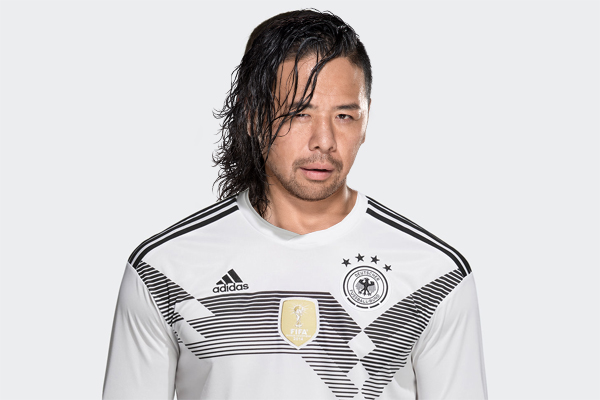 Four years ago, Germany were the best in the world. Now? Obviously still brilliant, but perhaps those glory days are in decline. Nonetheless, the expectation lingers. The parallels between Die Mannschaft and the man-shafter are blatant.
9. South Korea – Dolph Ziggler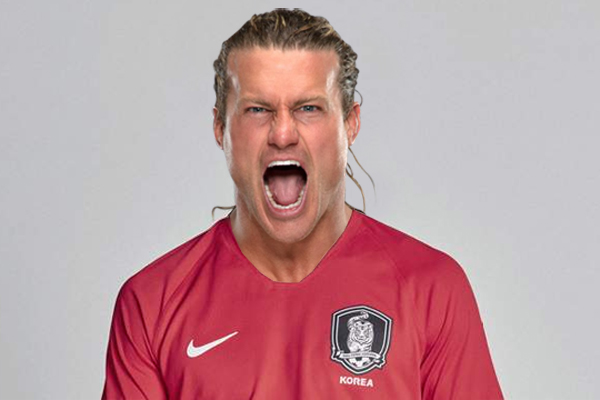 Always around, but nobody can quite work out why. Will flatter to deceive at every opportunity, but to be fair, do look good in pink. Are we talking about South Korea or Dolph Ziggler here?